About us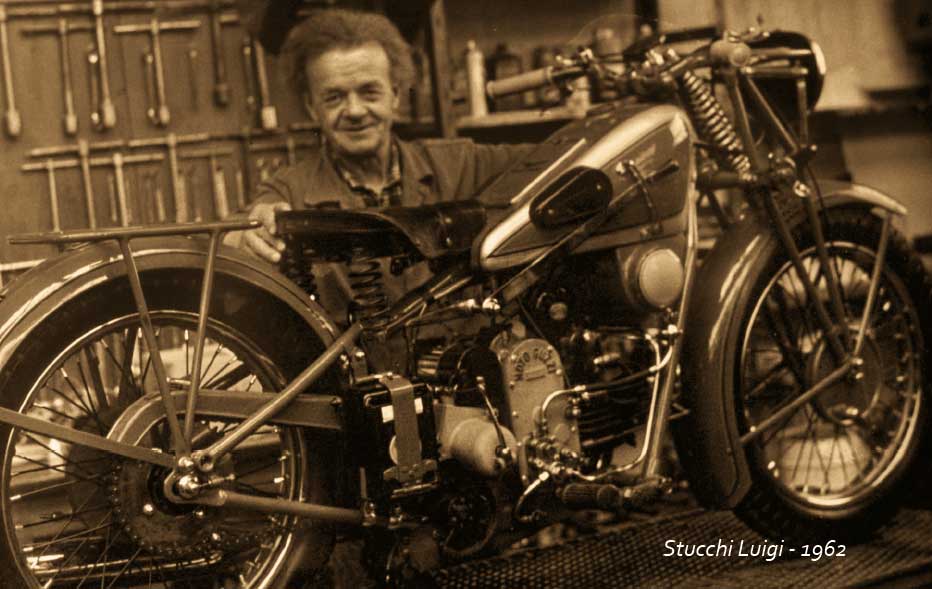 the legal and intellectual property of the site are exclusive to the company:
Officine Meccaniche Stucchi s.r.l.s.
registered office: Via Nazionale 182 - 23823 Colico (LC)
operational headquarters: Via Milano 72/B - 22063 Cantù (CO)
P.IVA/C.F.: 03826870135 - N.  R.E.A. 327418
TEL. +39 031.035 4893 - E-mail: info@officinestucchi.it
Today the new project of the Stucchi Mechanical Workshops is to give a total service to passionate motorcyclists around the world and offer its skills in mechanical and painting processes to companies and individuals. Officine Stucchi today offers restoration services in addition to the online marketing of exclusive parts and accessories in design and quality.
With advanced technology, our products stand out for their functionality and style. Technicians from different experiences in industry, sports and restoration will be able to give you all the information you need to make your bike of whatever brand exclusive and unique.
Store
Our warehouses are stocked with parts and accessories that span all Guzzi production from the 1920s to the latest models. We are able to ship our pieces both in Italy and abroad in a short time using qualified express couriers
Our offices are open Monday to Friday from 8:15 a.m. to 12:15 p.m. and from 2 p.m. to 7 p.m.